Ten standards to support international supply chain efficiency
Ten international standards that help streamline the business supply chain have been adopted by the standards committee P3511 Information Technology and Communication – Unique Identification.
These ISO/IEC standards all relate to the technology that supports the traceability of supply chain items using a common language that identifies, captures, and shares key information about products, locations, and assets. These standards are widely-known as GS1 standards. It also lets trading partners share this information with each other in a way that is accessible, accurate and easy to understand.
These adoptions ensure that New Zealand businesses and organisations can now share detailed information with their trading partners, both locally and internationally, in a standardised manner.
One of the recognised ISO standards – the Global Location Number that powers the New Zealand Business Number (NZBN) – is a key element for the implementation of the government's e-Invoicing initiative.
Executive Director of ManufacturingNZ and ExportNZ, Catherine Beard, says "We are pleased there has been an adoption of these GS1 standards recognised by ISO/IEC in New Zealand. These standards help any entity take a standardised approach to the use of unique identifiers that can streamline supply chains and logistics all around the world. They enhance traceability, product recall and the visibility of product origin," she adds.
GDP lower without international standards
Nick Allison, General Manager, Government at GS1 New Zealand, says his organisation is excited to see formal recognition of these GS1/ISO/IEC standards as New Zealand standards. "We play a huge role in automation in the New Zealand economy, including for product traceability and for facilitating export market access and distribution," he explains. "NZIER estimates that Gross Domestic Product would be lower by $1.5 billion annually without the use of these standards."
Mr Allison said that China, New Zealand's largest export market, is implementing GS1 standards for identifying products and suppliers for border clearance operations. Large global marketplaces such as Amazon, as well as the Google search engine, also rely on these standards.
The standards committee comprised stakeholders from a cross-section of industry including the Building Industry Federation (BIF), BusinessNZ, GS1, Health Information Standards Organisation (HISO), Ministry of Business, Innovation and Employment (MBIE), New Zealand RFID Pathfinder Group Incorporated, OSPRI, PHARMAC, Universities NZ, Retail NZ, Trading Standards, and NZ Farm Data Standards.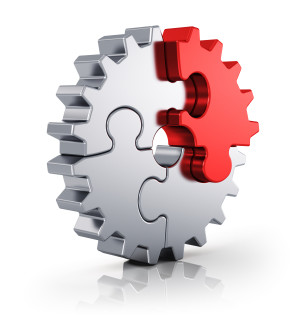 XML workflow gives future digital options
In a breakthrough for Standards NZ, these standards were published using an XML workflow for the first time. The data was processed via an online tool provided by the company digital publishing company Typefi, who specialise in standards publishing internationally.
Carmen Mak, Manager Standards New Zealand, says "As we begin to migrate our back catalogue of standards to an XML base and move into an XML workflow for our new standards, these 10 standards have proven to be a good test of concept, showing a clear saving in time."
The 10 international standards that have been adopted are:
For more information: