MediaLibrary
Exchange all kinds of digital content.
Trading partners can exchange digital content such as images and documents used in printed collateral, websites, Point of Sale, mobile applications and promotional use.
GS1 New Zealand's MediaLibrary is flexible and can be adapted to meet your needs in getting your product to market.
Sign up today for the first 90 days on us!
Easy to use, saving you time, stress and money
A single source of truth for all assets stored securely
Accessible to both New Zealand and Australian retailers
Replaces file sharing software and attaching images to emails
Unlimited users and downloads for your company
Free minor editing of your images
Contact Craig or Caroline today.
If you would like to find out more about how MediaLibrary will help you and your business then please contact one of our team members.

Craig Russell
South Island Territory Manager
Sector Manager Food & Grocery
Phone: 03 310 8082
Email: [email protected]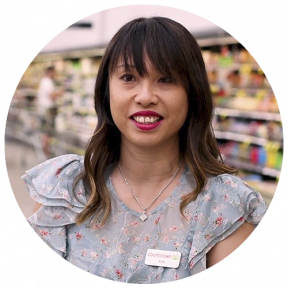 "We don't want to rely on emails for images any more…we want a one stop shop"
Kitty Ling, Senior Manager Analytics Transformation at Woolworths NZ
Businesses benefiting from GS1's MediaLibrary